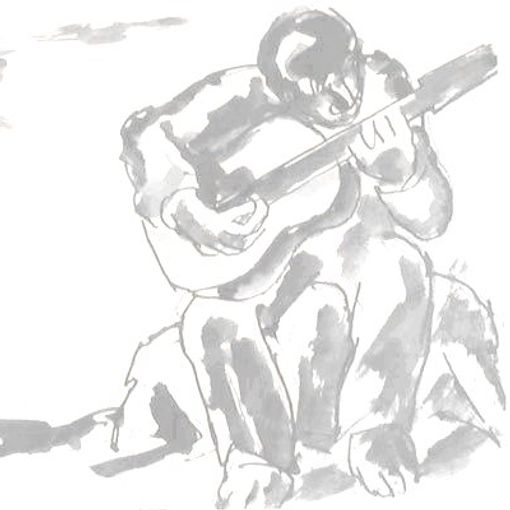 About Us
Salvatori Productions, Inc, established in 1995, was created as a partnership between brothers Tom and Mike Salvatori from Elmhurst, IL, USA. It started as a small boutique record label and publishing company mostly for Tom to have a place to curate his guitar compositions...which continues to this day. 
In the 2000's, Salvatori Productions grew to also include the works of Iris Litchfield, Bromley, UK (1938 -2014)  and John Catchings, Nashville, TN.
And more recently, in the 2010's,  Gustavo Acioli and his R&B/Soul band Buda and the Monks, Rio DeJaneiro, Brazil and Singer/Songwriter Paul Christian, Chicago, IL have been expanding our roster with their talents.  
And here we are in the 2020's happy to announce the signing of Chicago guitarist Jimmy Ryan!
The goal at Salvatori Productions has always been to create the highest quality music possible...music that will stand the test of time because we take our time to produce recordings that are performed by REAL musicians on REAL instruments at all times.  
Nearly all of our music is available for licensing - please consider our work an inspiration for your next film, video or TV show! Contact tom@salvatoriproductions.com for a quote, or call +1-312-519-6470.
NEWS
March 2023 - Due to popular demand, we are pleased to announce a reissue CD release of the Tom Salvatori Guitar ensemble pieces that were originally featured on the collaborative album releases with Iris Litchfield: "When Evening Falls" (2007) and "Ever Ever On" (2010).  The new album is aptly titled "The Nylon String Guitar in Ensemble" and can be purchased here.
February 2023 - Yet another nice Jimmy Ryan review! Enjoy :) Visit: TakeEffectReviews.com
January 2023 - Enjoy reading a new review of Jimmy Ryan's "The Healing Guitar" on SeaOfTranquility.org 
November 2022 - Please listen in as tracks from our Jimmy Ryan 'The Healing Guitar', Apocalypse "The Castle" and Michael Salvatori "Waiting for Autumn" are featured on UK's Bob Prigmore's  November 30th "The Prog and Rock Show" now posted on Mixcloud.
October, 2022 - A new solo guitar EP release entitled 'Goodnight Lullaby' featuring 4 new pieces by Tom Salvatori - click here to listen and purchase the CD-EP.
August 3, 2022 - We are pleased to announce the signing of Jimmy Ryan, legendary Chicago-based Blues/Rock guitarist, to the growing artist roster at Salvatori Productions. His release is called 'The Healing Guitar', click here to listen and purchase the album.
April 23, 2022 - Mike Stephen and Steve Krakow discuss the new Apocalypse release on Outside the Loop Radio, WGN 720-AM
April 19, 2022 - Please enjoy the new Apocalypse interview/review in the Chicago Reader by Steve Krakow (Plastic Crimewave)
April 17, 2022 - Wonderful review for Tom Salvatori's Seven Guitar Miniatures EP featured on DMME.net 
April, 2022 - Please join us in celebrating the new release of Tom Salvatori's "A Year in the Life" solo guitar sheet music book published by Les Productions d'Oz, CANADA.
March 31, Gary Hill of MusicStreetJournal.com positively reviews new Apocalypse album as does AnneCarlini.com 
March 30, 2022 - Nice!! Apocalypse review by Peter Thelen - click on Expose.org
March 30, 2022 - Pleased with a great Apocalypse review on ProgressoR.com
Released March 25, 2022 - 1976 Reissue - APOCALYPSE - The Castle - the Salvatori brothers original Prog rock album, a Vinyl-only release on Guerssen's Out-Sider Records - release date 3/25/22
March 22, 2022 - Enjoy a wonderful review of  "The Castle" by Bill Golembeski click on SomethingElseReviews.com
March 19, 2022 - Tom Salvatori - Seven Guitar Miniatures: new album review - click on Expose.org 
March 18, 2022 - Apocalypse - So pleased to share our first album review of "The Castle" by Dmitry Epstein - click on DMME.net
March 9, 2022 - New Apocalypse interview featured with premiere of "The Castle" in PsychedelicBabymag.com Listen to "The Castle by clicking on the link.
March 1, 2022 - Apocalypse "The Spirit" song premieres on PsychedelicBabyMag.com in anticipation of the new release. Read about and listen to "The Spirit" by clicking on the link!
September, 2021 - New Release! Tom Salvatori - Seven Guitar Miniatures - quiet, gentle and emotive...for your listening pleasure
May, 2021: Pleased with the Tom Salvatori "Respite Guitar" review featured in Expose.org
May, 2021: Enjoy an in-depth review of Tom Salvatori's "Parlour Favorites". Visit SomethingElseReviews.com 
March 2021: Another wonderful review of Paul Christian's "That's Everything" album! Visit SomethingElseReviews.com
January 2021: Read a recent review of Respite Guitar and an in-depth interview with Tom Salvatori in music e-zine Music Web Express mwe3.com
January 2021: Enjoy a recent review and in-depth interview with our very own Paul Christian in music e-zine Music Web Express mwe3.com
Read a recent article about our company in VoyageChicago.com